---
I N T R O D U C T I O N: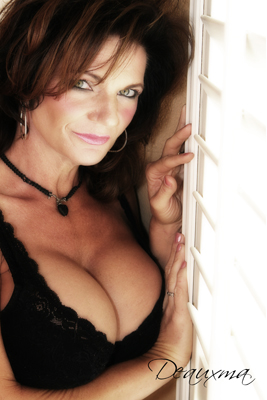 Hi and welcome to my website. As you can see my name is Deauxma as in "Do Me", but pronounced like "Doe-Mae". And, I love to be done as often as possible. I am bisexual and I enjoy having sex with women just as much as I do men, both at the same time is even better. You may have noticed, I have some very large boobs. How could you miss them? I actually measure 32GG-25-35. I love huge boobs and I'm always looking for other girls with big boobs to play with. Now guys don't worry. I love men just as much. Girls are fun to play with, but I have to have a big cock to satisfy my needs, and I have some very big needs. If you would like to know more about me, check out my Bio Page and FAQ Page.I
Besides my own website I have had quite a few other endevors in the adult business. I have appeared in several adult magazines such as; Score, DCup, Over 40, Gent, Bra Busters, 40 Something, High Society and a couple of on-line magazines just to name a few. I have also made over 200 adult hardcore videos, and I have my own AVN Award Nominated video series called "Road Queen". You can see a list of all my videos on my DVD Page. I have also made guest appearances on several other websites and have done a few radio interviews. I even did a commercial and have been on two segments of the show Sexcetera on the Playboy channel. So as you can see I have been around a little bit here and there. I'm no pro or anything like that, I just enjoy sex!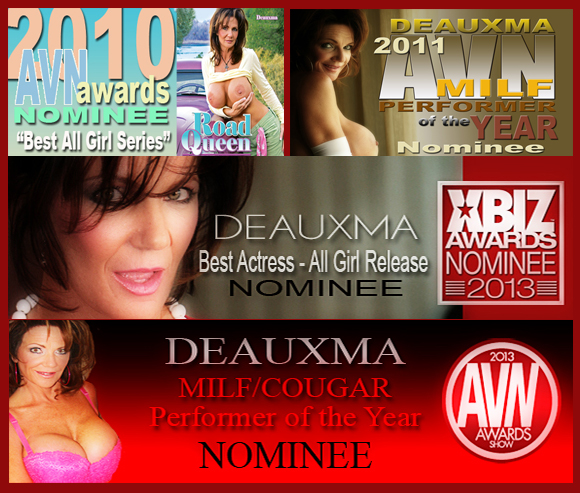 ---
W H A T Y O U G E T:
As a member of my site you will have access to thousands of my photos ranging from the soft core artsy stuff, to hard core penetration. I do show it all. In addition to my photos, you will have access to hundreds of my action Mpegs. Below are some of the things you will find on my site:
Girl/Girl * Girl/Guy * 3sums * Interracial * Oral * Anal * Toys * Fetishes * MPEGS * DVDs * and much more
In addition to my photos and MPEGs, you will get access to several affiliate extras.
---
E X T R A S:
Want to buy something? In addition to what you already get as a member to my site I also offer many additional items that you can purchase. If you are interested in videos, then check out my DVD Page. There you will find amateur and professional videos that I am featured in. They range from 30 minutes to almost 3 hrs in length and include all types of content from solo action to fetish. If you are in search of a girl that does custom videos or pictures, I do that as well. Drop me a line and see what we can work out. Besides the DVDs, I also sell short Video Clips ranging from 5 to 10 minutes in length that are also hard core.
So if you like what you see, please become a member and see what more I have to offer. If there is something you would like for me to do, please drop me an e-mail at MsDeauxma@gmail.com, and I will see if I can satisfy your desires.
Hugs, Kisses and Licks........ Deauxma