---
---
I N T R O D U C T I O N: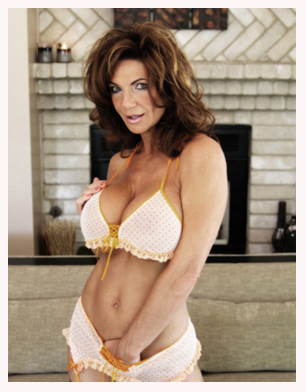 Hi and welcome to my website. As you can see my name is Deauxma as in "Do Me", but pronounced like "Doe-Mae". And, I love to be done as often as possible. I am bisexual and I enjoy having sex with women just as much as I do men, both at the same time is even better. You may have noticed, I have some very large boobs. How could you miss them? I actually measure 32G-25-35, but I can wear some 36DD bras. I love huge boobs and I'm always looking for other girls with big boobs to play with. Now guys don't worry. I love men just as much. Girls are fun to play with, but I have to have a big cock to satisfy my needs, and I have some very big needs. If you would like to know more about me, check out my Bio Page and FAQ Page.I
Besides my own website I have had quite a few other endevors in the adult business. I have appeared in several adult magazines such as; Score, DCup, Over 40, Gent, Bra Busters, 40 Something, High Society and a couple of on-line magazines just to name a few. I have also made over 150 adult hardcore videos, and I have my own AVN Award Nominated video series called "Road Queen". You can see a list of all my videos on my DVD Page. I have also made guest appearances on several other websites and have done a few radio interviews. I even did a commercial and have been on two segments of the show Sexcetera on the Playboy channel. So as you can see I have been around a little bit here and there. I'm no pro or anything like that, I just enjoy sex!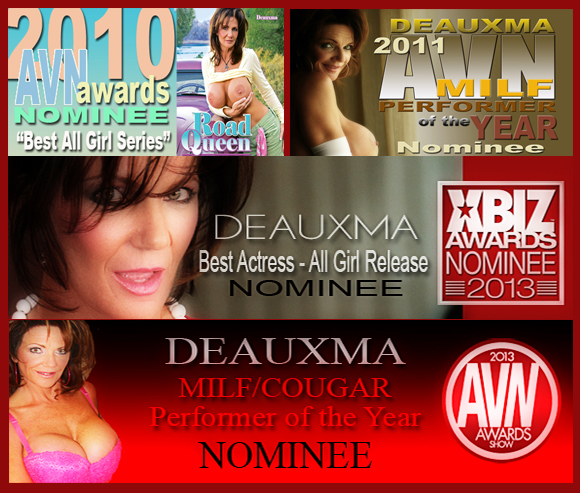 ---
W H A T Y O U G E T:
As a member of my site you will have access to thousands of my photos ranging from the soft core artsy stuff, to hard core penetration. I do show it all. In addition to my photos, you will have access to hundreds of my action Mpegs. Below are some of the things you will find on my site:
Girl/Girl * Girl/Guy * 3sums * Interracial * Oral * Anal * Toys * Fetishes * MPEGS * DVDs * Chat Room * and much more
In addition to my photos and MPEGs, you will get access to several affiliate extras, my monthly calendars, and artwork from my fans. Would you like to know where I am appearing, then check out my travel page to see where and when I might be in your area. On occassions I do meet fans and at times do photo and video shoots with them if I have an attraction to them and they sign all that legal paperwork and release form. Ya feel lucky?
---
E X T R A S:
Want to buy something? In addition to what you already get as a member to my site I also offer many additional items that you can purchase. If you are interested in videos, then check out my DVD Page. There you will find amateur and professional videos that I am featured in. They range from 30 minutes to almost 3 hrs in length and include all types of content from solo action to fetish. If you are in search of a girl that does custom videos or pictures, I do that as well. Drop me a line and see what we can work out. Besides the DVDs, I also sell short Video Clips ranging from 5 to 10 minutes in length that are also hard core.
How about something special? I do sell my personal apparel. Basically anything you see me wearing on my site is for sale, if still available. Just drop me an email at Deauxma@satx.rr.com and I will send you the link to buy my apparel items. Take a picture, it lasts longer. I offer autographed photos for that personal touch. Check out my 8x10 page for details.
---
So if you like what you see, please become a member and see what more I have to offer. If there is something you would like for me to do, please drop me an e-mail at Deauxma@satx.rr.com, and I will see if I can satisfy your desires.
Hugs, kisses and licks........ Deauxma